How to find out Alipay account number?
Tao Yu · March 9, 2020
Dear customer, according to the payment policy of Alipay, some of the user's Alipay QR Code can't be used normally.
Now Swapsy has launched the feature of adding Alipay account number, please add your Alipay account number as soon as possible for receiving your money faster.
Where can I find my Alipay account number?
Open Alipay App,Click "me" on the right side of the bottom then you will see your account number on the top. (If the account number is registered by U.S. phone number,account number will be the country code plus dash. such as:1-XXXXXXXX) see the screenshot of the following: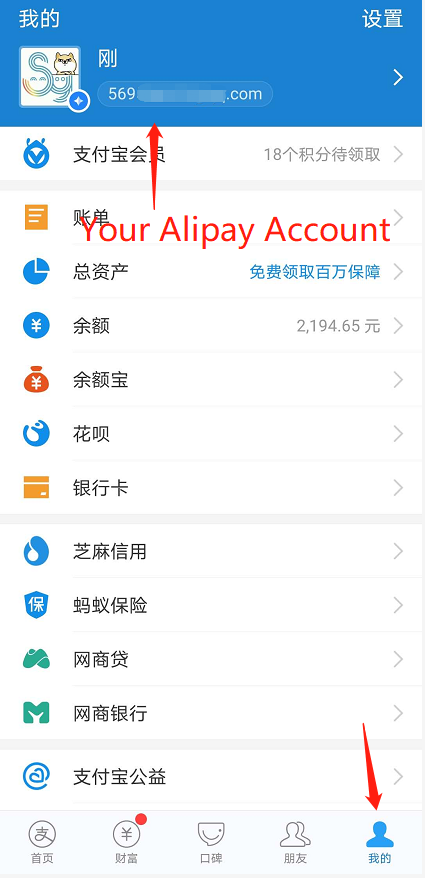 How do I use Alipay account number transfer money?
 Alipay App,Click Transfer on the first page → To Alipay account → enter the user's Alipay account number. (If the account number is registered by U.S. phone number,account number will be started the country code plus dash. such as:1-XXXXXXXX)